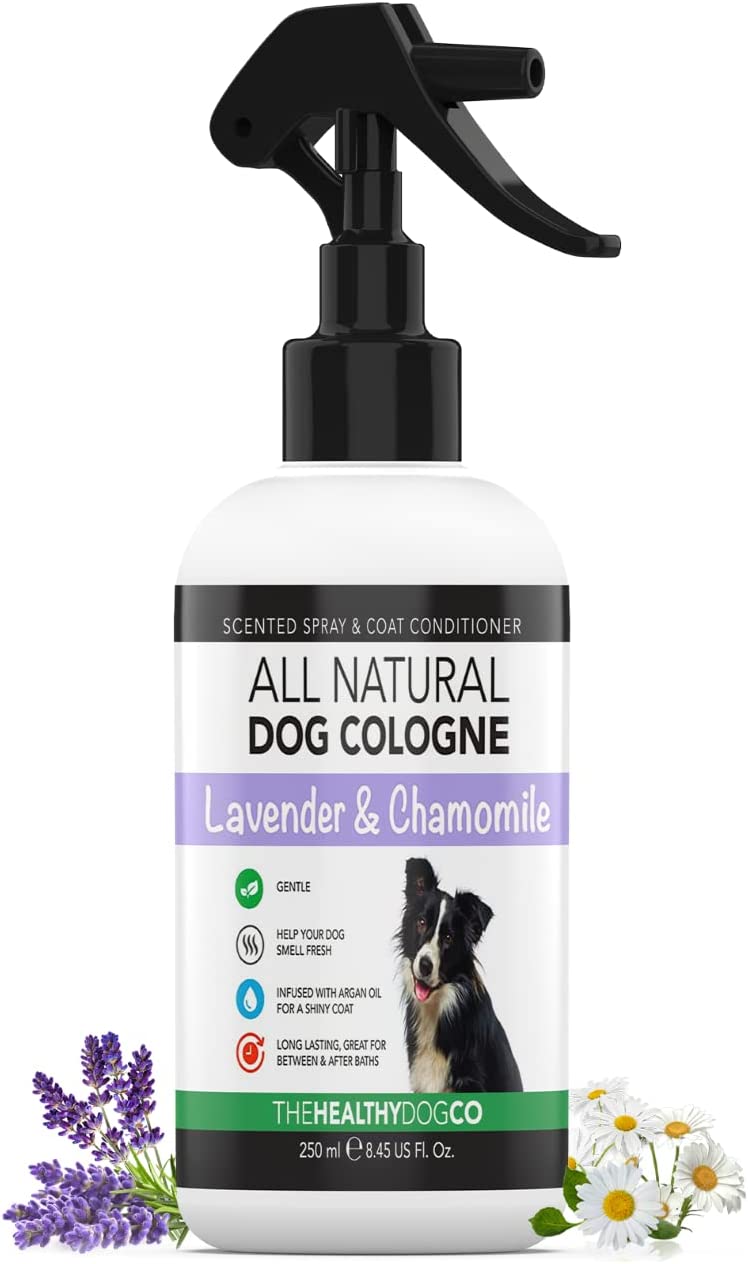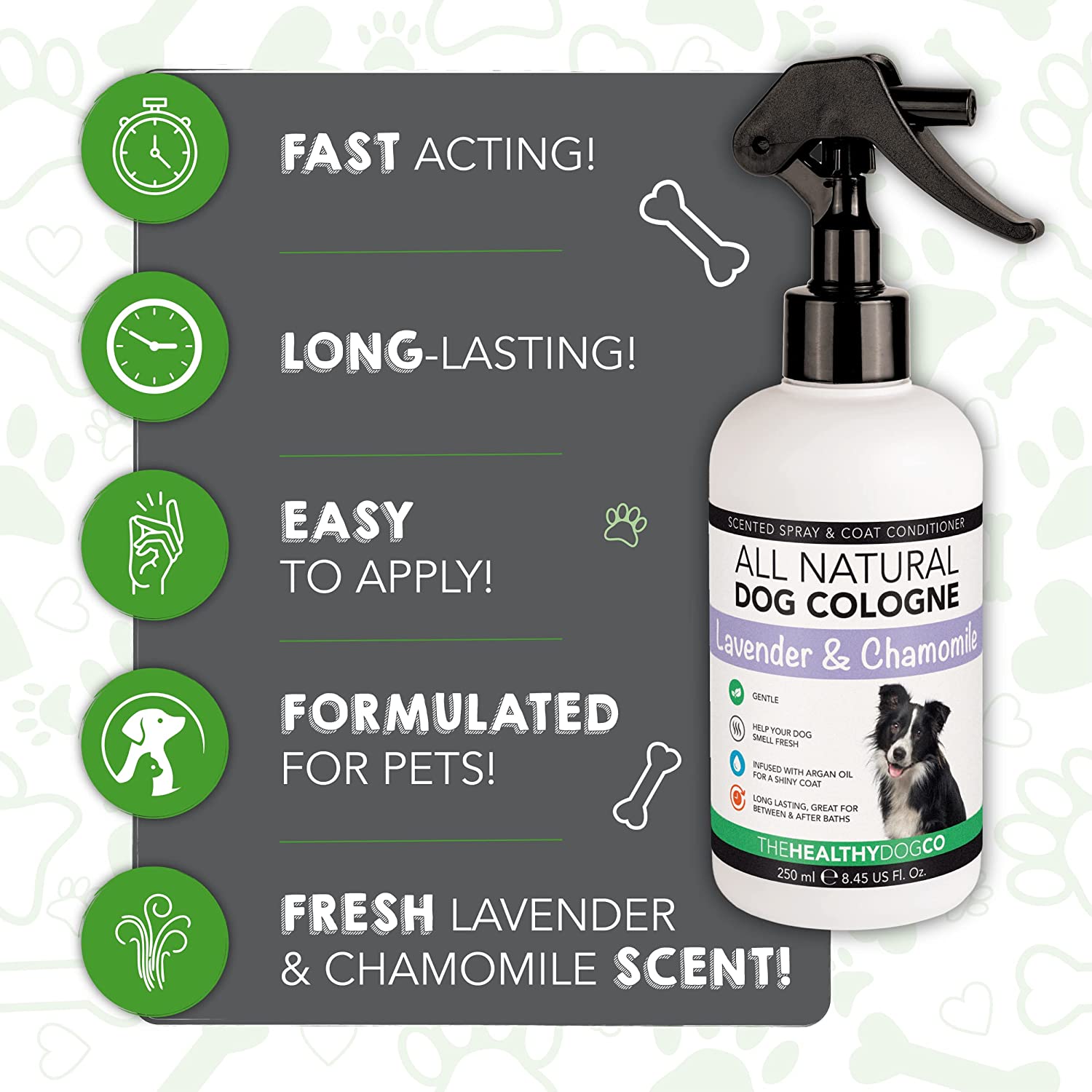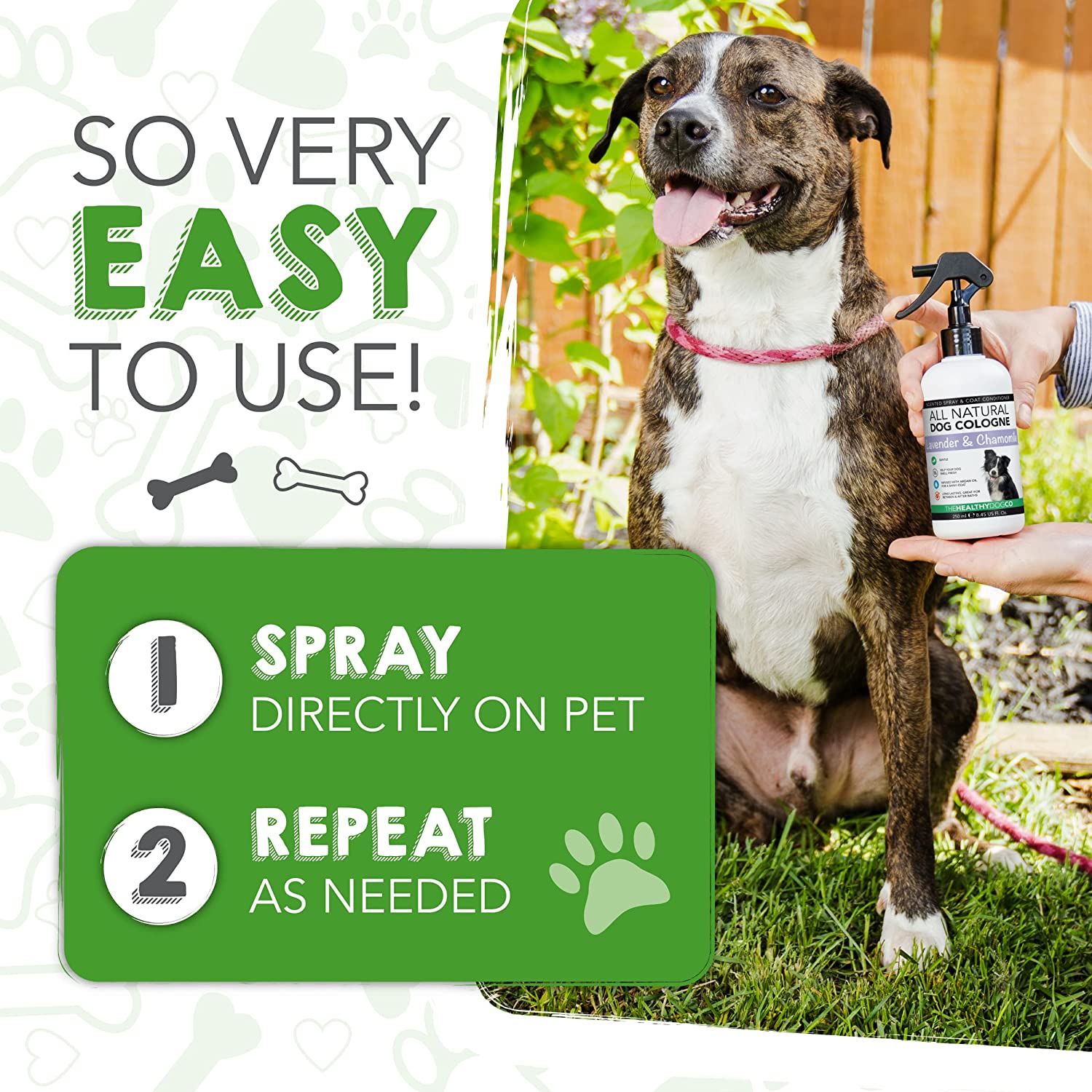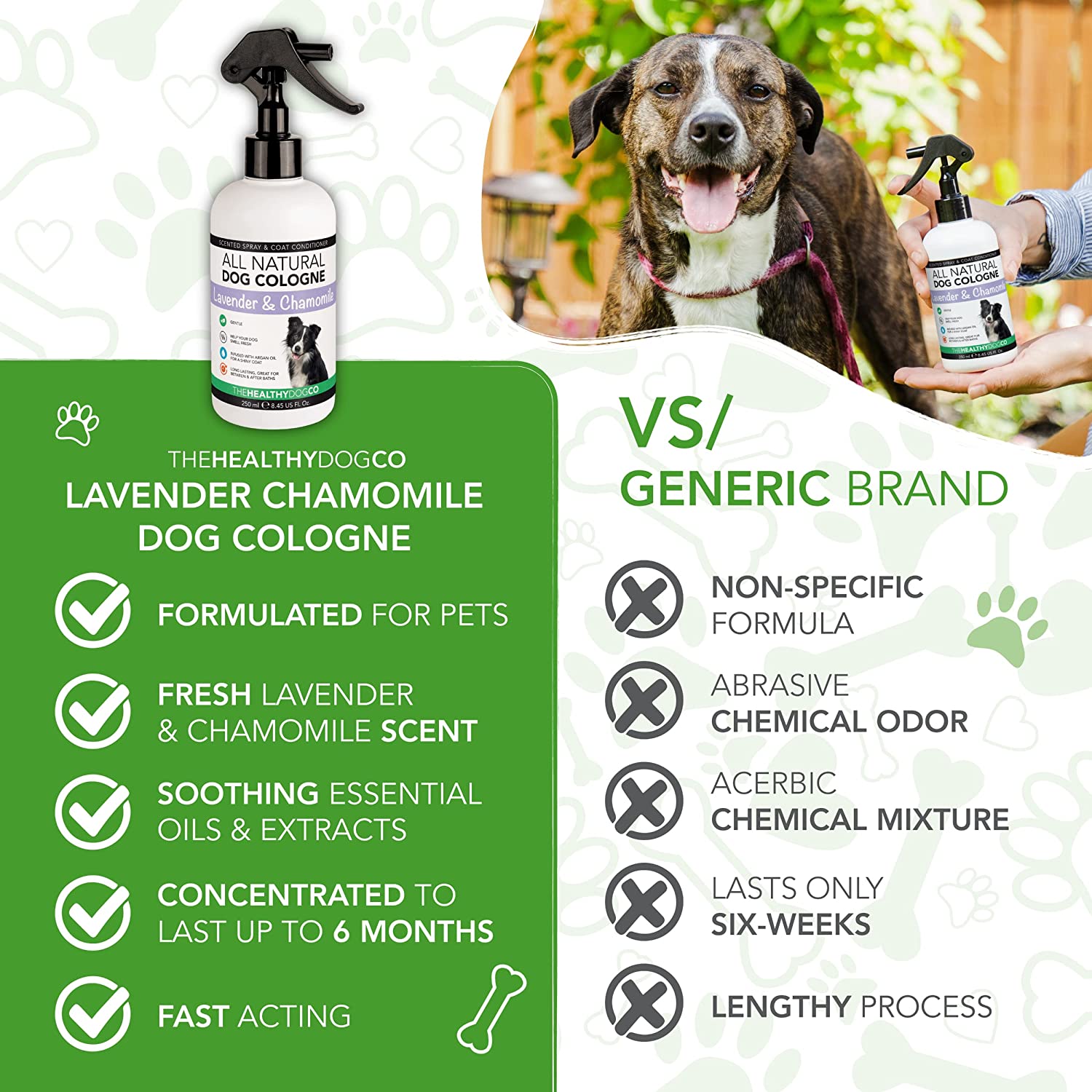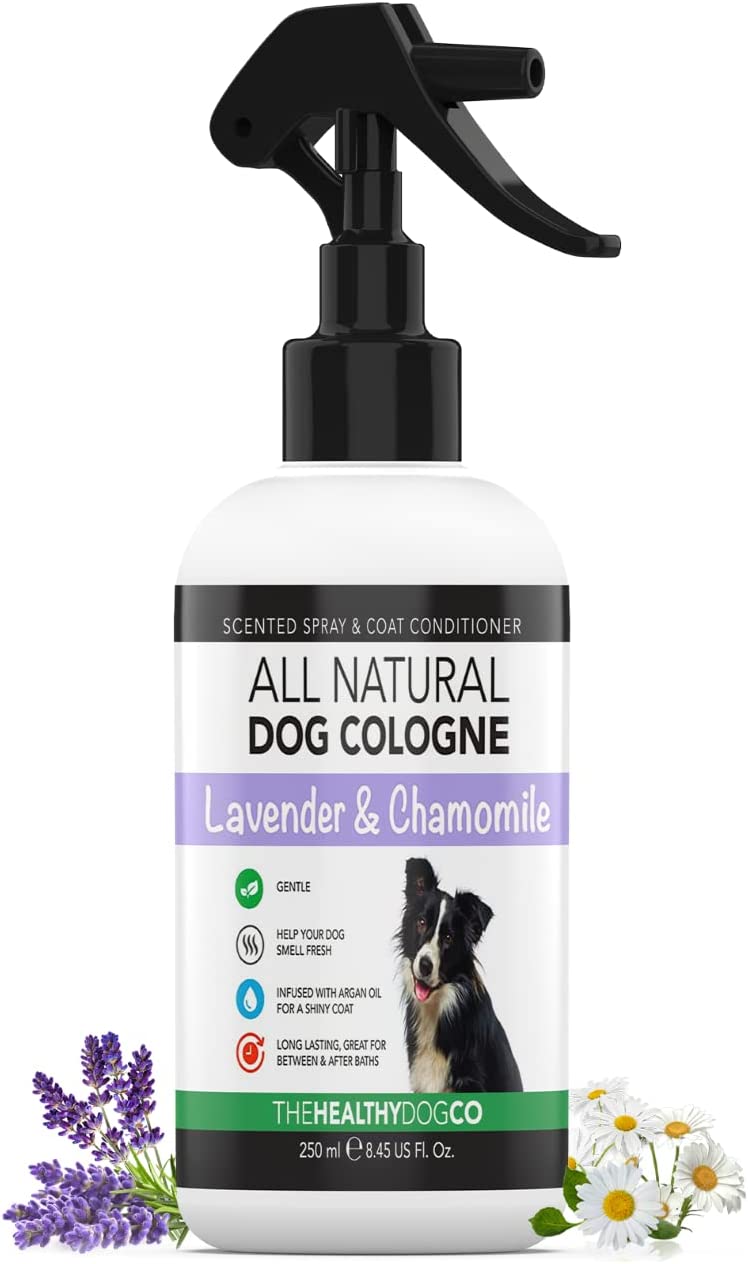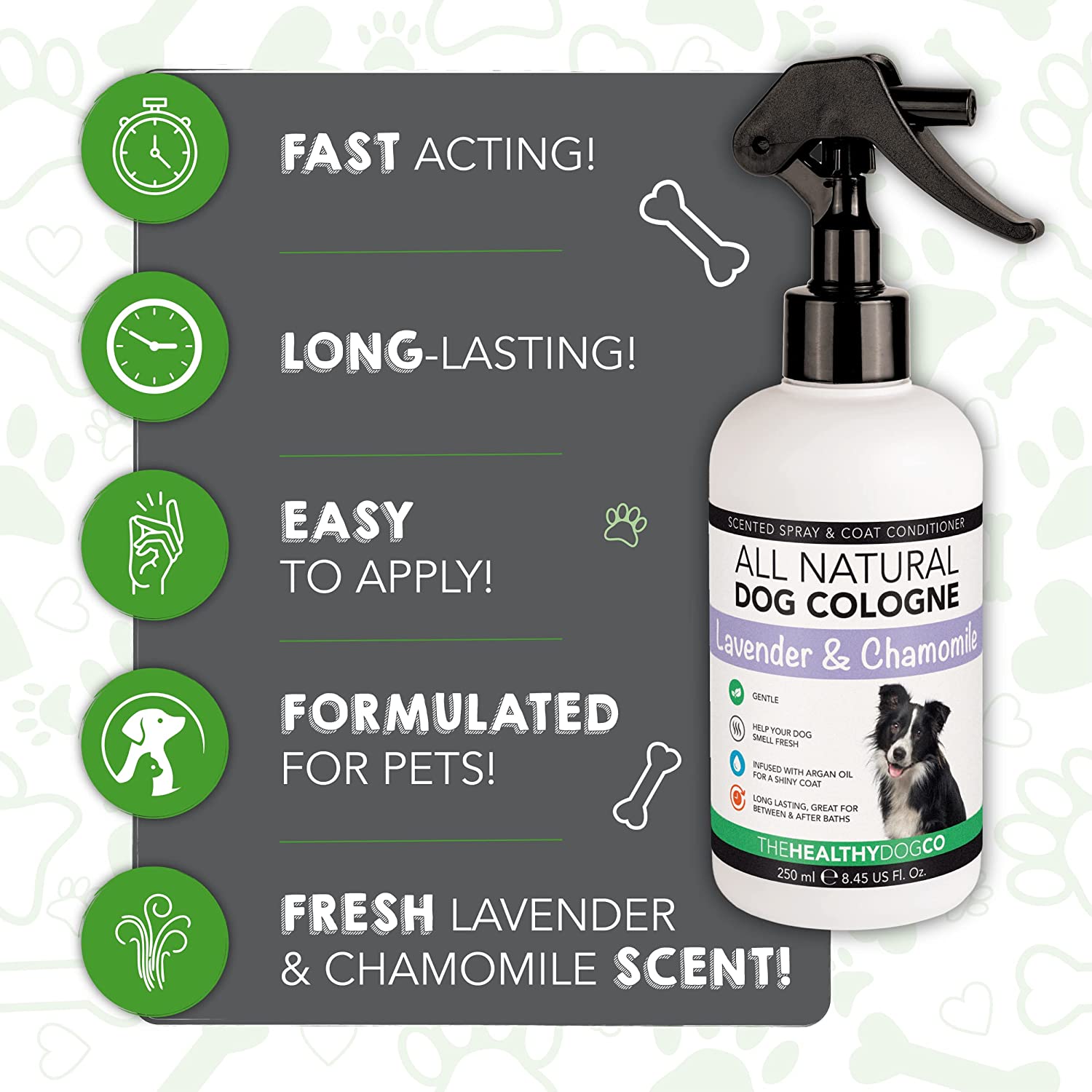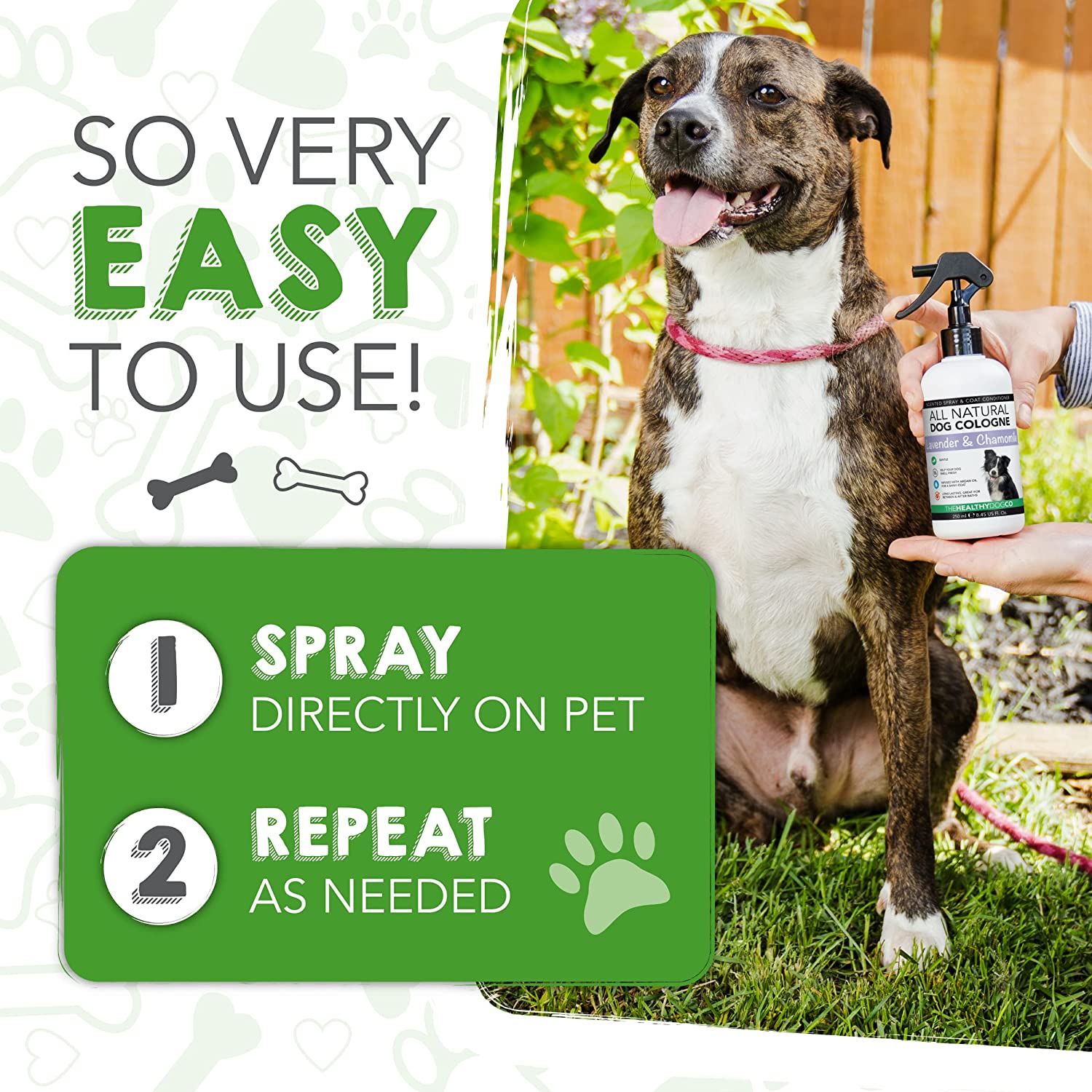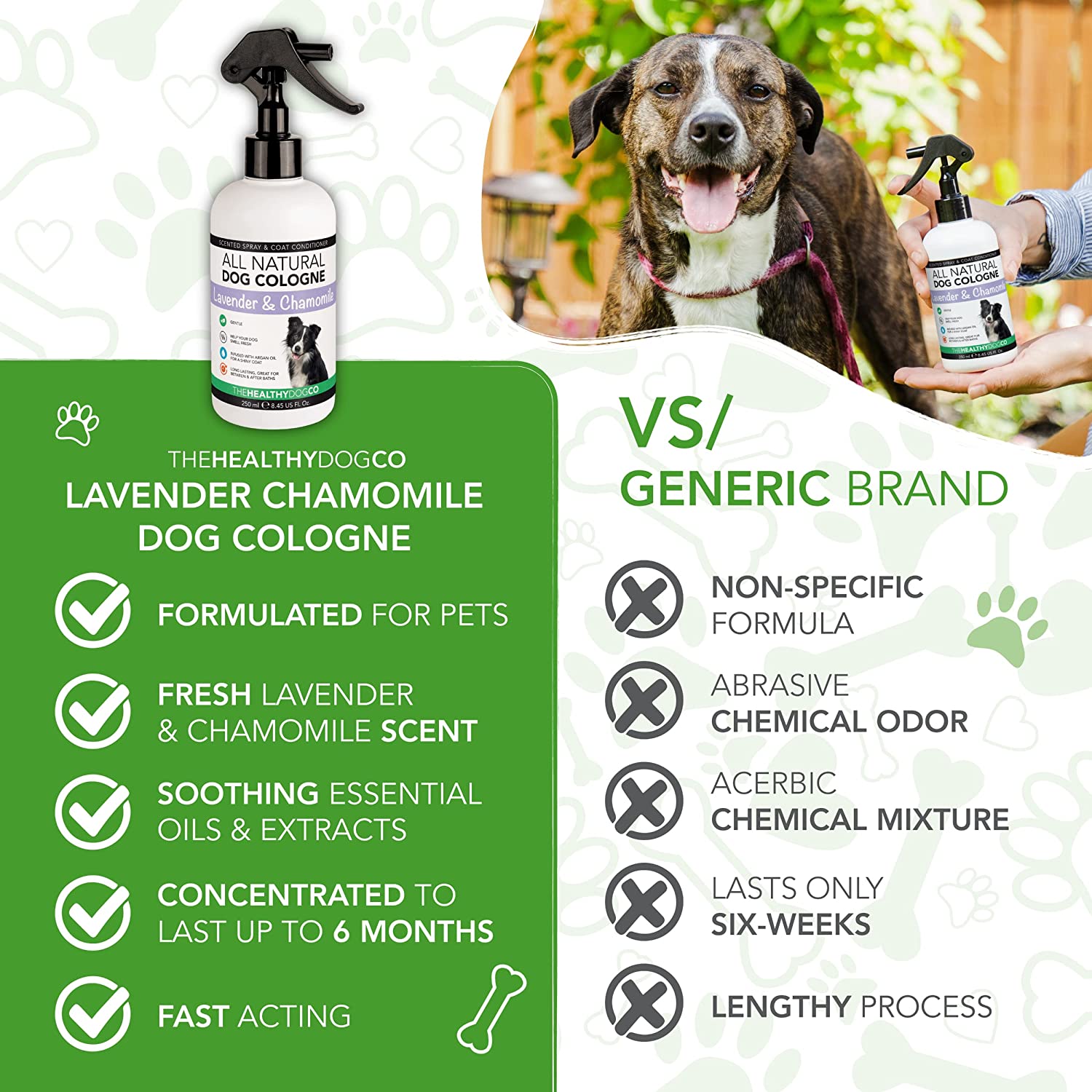 The Healthy Dog Co - Dog Perfume Spray - Lavender and Chamomile
All Natural: We use 100% natural ingredients in our dog perfume spray. Our pet cologne is infused with safe smelling essential oils making it safe for your furry friend. Not only does it help keep your dog smelling great, but our dog cologne can also help soothe skin irritations.

Fresh Scent: Our brand new scent, Lavendar & Chamomile creates a fresh & relaxing dogs perfume. Our dog spray is also gentle enough for daily use, making it a must-have for any dog owner. Order your spray today and see the difference it makes!

Between & After Baths: This all natural dog perfume is made with essential oils and baby powder, which helps to remove bad odours and combat that wet dog smell. It also keeps your dog smelling great until the next bath!

Coat Conditioner: This dog perfume is free from alcohol and other irritating ingredients, making it perfect for dogs with sensitive skin or noses. Enriched with natural argan oil, this dog detangler spray will leave your pup's coat soft, shiny, and easy to comb. Trust us, they'll love you for it!

MADE IN THE UK: The Healthy Dog Co is a company that produces safe and effective dog care products made with natural ingredients.
Why Choose Us ?
We work tirelessly to ensure that all our products are made using safe, healthy, 100% natural ingrediants that will keep your pet healthy and safe.
Returns
We operate a no-questions-asked 30 day return policy on all products because we're committed to healthy happier pets
Shipping
All orders are processed within 1 business day; and delivered within 2-3 days of placing your order. We offer free shipping on orders above £20; and a flat rate of £1.99 to anywhere in mainland UK.