Choosing Food for Your Dog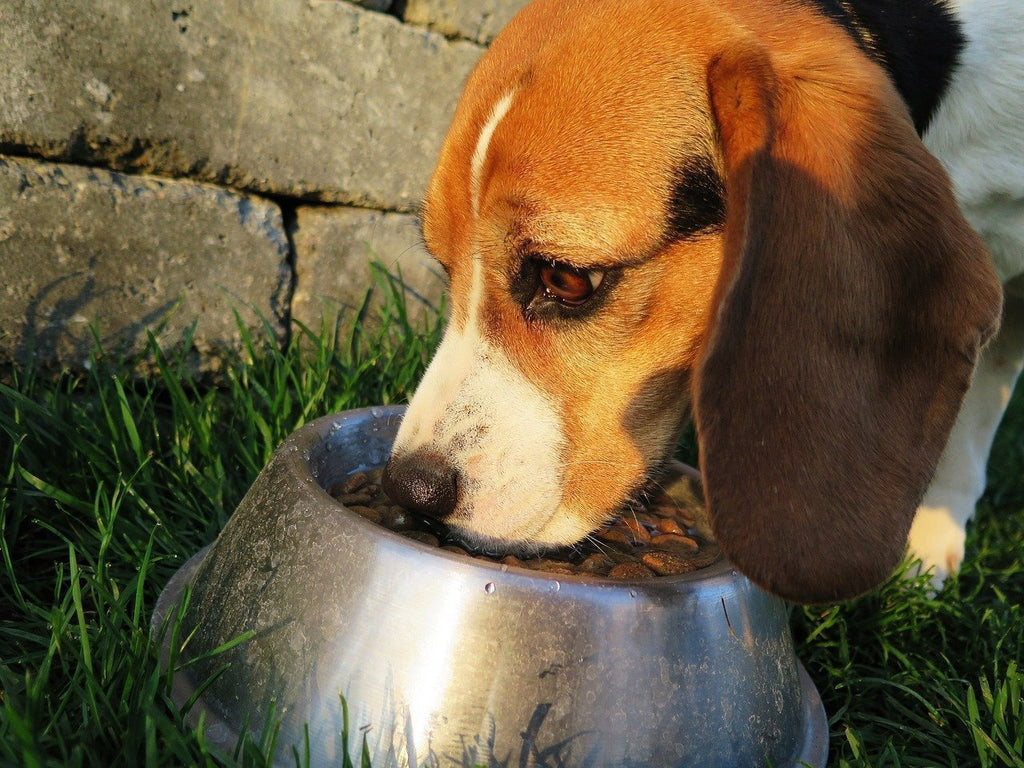 A dog's nutritional needs are not the same as the nutritional needs of their humans, and dogs should not be fed "people food" as a steady diet.
The breeder that you bought your puppy from probably recommended a specific brand of dog food.
It will be the brand that the puppy has been eating, and if it is a good brand that meets the puppy's nutritional needs, it's a good idea to stick with it.
If you're a responsible dog owner
The first thing you're likely to do is to take your new puppy to meet his new veterinarian to begin his puppy shots.
Tell the veterinarian what puppy food the breeder recommended and ask him if he thinks it's a nutritionally sound choice.
If he doesn't think it's a good choice, go with the brand the vet recommends.
Meat should be the first ingredient listed on the label of the dog food you buy.
If it isn't, change to a brand that does list meat as the first ingredient.
The best blend of healthy dog food is about 40% meat, 50% veggies, and only about 10% grain or other carbohydrates.
Dogs are carnivores by nature
Sometimes low-quality dog food brands will list meat first, but then there will be a list of fillers (carbohydrates) that add up to a larger percentage of the total ingredients than the meat.
So you must read the labels and understand what it is that you are seeing.
Since the poison dog food from China debacle, more and more people are making their own dog food at home to be sure that it's safe for their dogs to eat. Or are looking for a trusted British Brand that they can trust.
We are actually looking into developing a healthy, natural dry dog food that you can trust is going to give your dog all its nutritional needs in a completely safe product.
So stay up to date with what we are doing by joining our Facebook page here.
And join our VIP Discount Club to get a discount on it when its available here.
About The Healthy Dog Co
The Healthy Dog Co's mission is to create products that dog and cat owners can trust with the health of their pets by only producing products with healthy, safe, all natural ingredients.
At The Healthy Dog Co, it's all about giving your pet a healthy and happy life with All Natural Health, Happiness and Care Products.
Because Your Pet Deserves Better!
Shop our range of All Natural Healthcare Products for your Dog or Cat today!