Dog Types and Breeds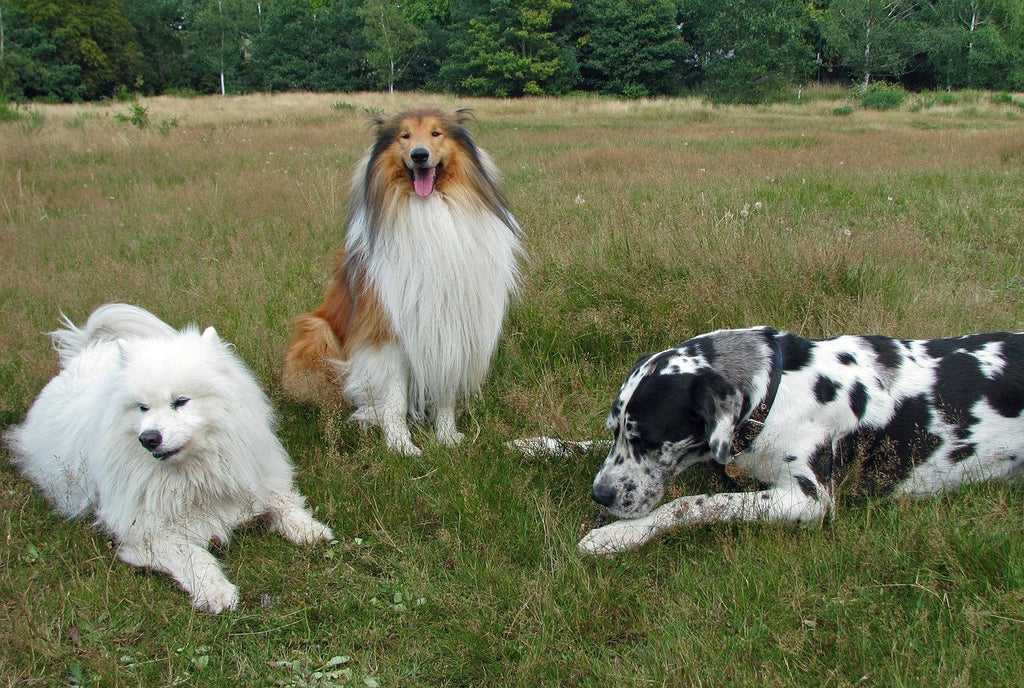 As you've noticed, dogs come in all sizes
There are dogs that are so huge they need their own zip code, and dogs that are so tiny that they fit into a teacup.
There are dogs with hair that is long and flowing, and dogs that have almost no hair at all.
There are dogs with big floppy ears, and dogs with tiny little ears that stand straight up, dogs have long tails and short tails.
All of these factors and others are determined by the type and breed or mix of breeds that they are.
Dogs inherit traits from their ancestors just like we do
When a Boston bulldog is mated with another Boston bulldog, the puppies will look like Boston bulldogs.
Down through the millennia, dogs were bred to reproduce certain traits.
These traits were determined by the needs of the humans they lived with, the climate they lived in, and the jobs that they were expected to perform.
As a result of all of this selective breeding that's taken place over the centuries, we have dogs of different types and different breeds.
Some dogs thrive in cold weather. They pull sleds and assist the humans who live in the cold climate in many ways. These dogs wouldn't survive long on a tropical island.
On the other hand, there are dogs that thrive in warm climates and are excellent swimmers.
Within the various "types" of dogs, there are sometimes many different breeds
For example, working-dog breeds are as diverse as the Alaskan Malamute and the Australian sheepdog. Both are classified as "working dogs," but they work in different ways and in different climates.
When you choose a dog as a pet, it's important that you consider the type and breed.
You should choose a dog that will fit into your lifestyle and thrive in the climate where you live.
---
The Complete Guide to Having a Healthy Dog
Have you ever wondered if you are doing the best for your dog?
This guide should help you answer those questions and more, including...
13 Important Dog Nutrition Tips from Top Vets
14 Tips On How To Be The Best Pet Parent To Your Dog
10 Dangerous Foods For Dogs You May Not Know About​
The 25 Most Serious Dog Health Symptoms You Should Never Ignore
14 "Why Does My Dog Do That" Questions Finally Answered
AND AS AN EXTRA BONUS...
When you download out ebook you will join our exclusive discount club email list to get our brand new products at an amazing discount (75-90% off!) when we launch them.
Featured Products
---
About The Healthy Dog Co
The Healthy Dog Co's mission is to create products that dog and cat owners can trust with the health of their pets by only producing products with healthy, safe, all natural ingredients.
At The Healthy Dog Co, it's all about giving your pet a healthy and happy life with All Natural Health, Happiness and Care Products.
Because Your Pet Deserves Better!
Shop our range of All Natural Healthcare Products for your Dog or Cat today!