Breaking a Puppy's Chewing Habit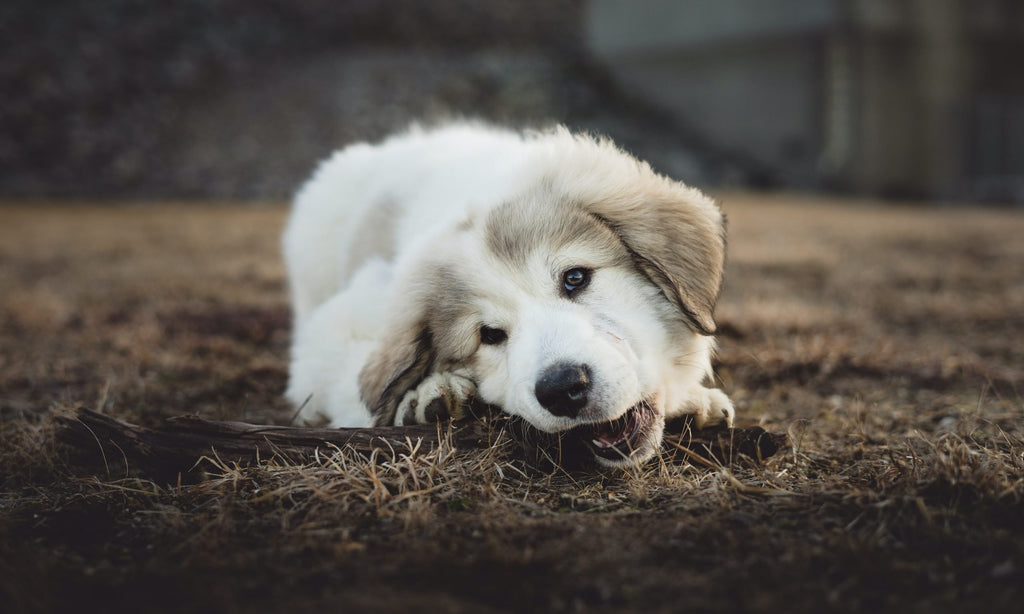 Puppies chew "stuff"!
They chew on whatever is available.
They aren't connoisseurs of the best chewing materials.
They'll chew on an old house slipper or a new pair of Pradas; one is just as good as the other from the puppy's point of view.
The corner of an antique table works just as well as the corner of a chew toy when a puppy wants to chew.
If your puppy chews on your furniture, your shoes, your hands, or electric wires, it isn't the puppy's fault.
The puppy is simply engaging in perfectly normal puppy behaviour.
Sometimes puppies who didn't chew will suddenly begin chewing everything he can get his mouth on at about three months of age.
This is the time when the puppy's permanent teeth are developing.
Dogs don't have all of their permanent teeth in place until they are about 6-10 months of age.
And then they might continue chewing until they are two years old, as they develop their jaw muscles.
Chewing relieves tension and stress in dogs
Sometimes dogs chew for the purpose of comforting themselves.
Dogs don't have "hands." They use their mouths to explore their world and the things that are in it.
But no matter what purpose your dog or puppy's chewing is satisfying for him, for you the objective is to protect your "stuff" from becoming chewing material.
Remember that your dog really does want to make you happy. He doesn't want to do anything that will make you unhappy.
But it is up to you to get the information about what is acceptable to chew and what is not acceptable to chew across to him.
Obedience training can help. Substituting a satisfactory chew for an unsatisfactory chew consistently can help.
Meanwhile, keep your "stuff" out of the dog's reach and be sure to check out our bitter apple spray.
---
The Complete Guide to Having a Healthy Dog
Have you ever wondered if you are doing the best for your dog?
This guide should help you answer those questions and more, including...
13 Important Dog Nutrition Tips from Top Vets
14 Tips On How To Be The Best Pet Parent To Your Dog
10 Dangerous Foods For Dogs You May Not Know About​
The 25 Most Serious Dog Health Symptoms You Should Never Ignore
14 "Why Does My Dog Do That" Questions Finally Answered
AND AS AN EXTRA BONUS...
When you download out ebook you will join our exclusive discount club email list to get our brand new products at an amazing discount (75-90% off!) when we launch them.
Featured Products
---

About The Healthy Dog Co
The Healthy Dog Co's mission is to create products that dog and cat owners can trust with the health of their pets by only producing products with healthy, safe, all natural ingredients.
At The Healthy Dog Co, it's all about giving your pet a healthy and happy life with All Natural Health, Happiness and Care Products.
Because Your Pet Deserves Better!
Shop our range of All Natural Healthcare Products for your Dog or Cat today!