Caring for Big Dogs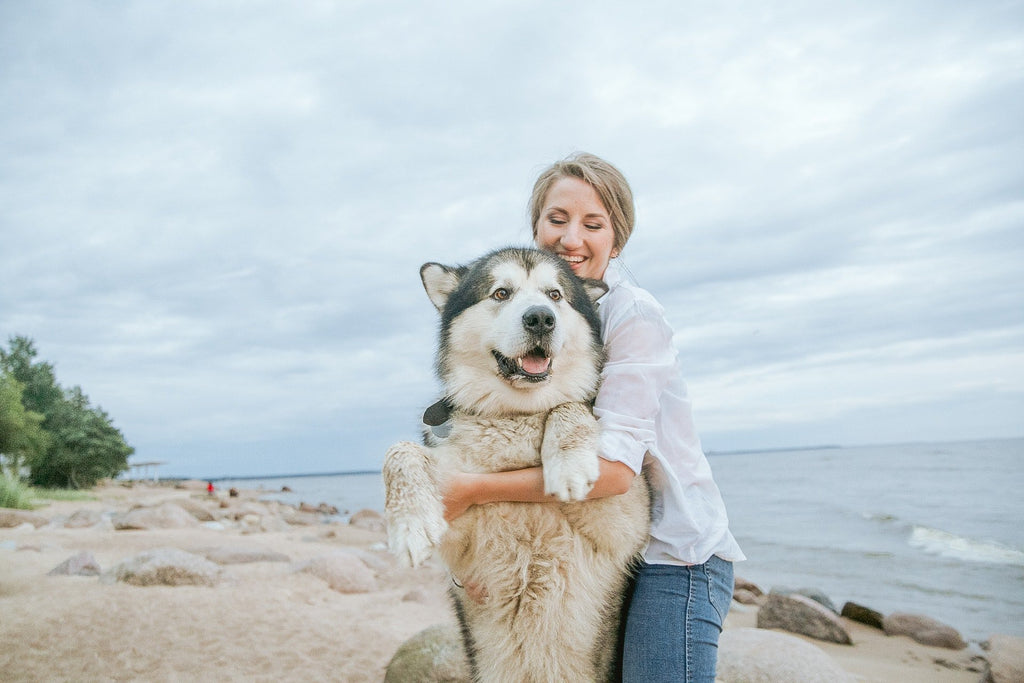 Big dogs are, well… BIG!
That cute little adorable five-pound puppy can grow up to be a really, really, REALLY big dog.
And really big dogs require a lot of space, large living quarters and they eat a LOT.
Don't get me wrong. I like big dogs. I've even owned big dogs.
I once owned an 85-pound German shepherd that really believed was a lapdog in a big dog suit.
After Sherriff died, I downsized to a border collie.
But those of you who own really big dogs understand.
Big dogs have big hearts, and when they love, they love with all of those big hearts. But big dogs also need big care.
They need exercise. They need a lot of exercise, and a walk around the block doesn't even make for a good warmup.
They need to be taken to a place where they can safely run free occasionally.
And big dogs MUST be trained
Even a large man would have trouble stopping a charging 85- or 90-pound dog bent on destruction; a small woman doesn't stand a chance.
The good news is that most all of the really large dog breeds also come equipped with a good brain and a desire to please.
They're usually pretty easily obedience-trained, and obedience training for a big dog really isn't optional.
You'll need your veterinarian's advice about how much to feed your big dog. As puppies they'll need to eat twice a day, but a grown dog usually only needs to be fed once a day.
Big dogs can develop big health problems, so it's important that you place your dog under the care of a good vet as soon as you adopt him.
He'll need his regular shots first, and he'll need regular checkups.
---
The Complete Guide to Having a Healthy Dog
Have you ever wondered if you are doing the best for your dog?
This guide should help you answer those questions and more, including...
13 Important Dog Nutrition Tips from Top Vets
14 Tips On How To Be The Best Pet Parent To Your Dog
10 Dangerous Foods For Dogs You May Not Know About​
The 25 Most Serious Dog Health Symptoms You Should Never Ignore
14 "Why Does My Dog Do That" Questions Finally Answered
AND AS AN EXTRA BONUS...
When you download out ebook you will join our exclusive discount club email list to get our brand new products at an amazing discount (75-90% off!) when we launch them.
Featured Products
---
About The Healthy Dog Co
The Healthy Dog Co's mission is to create products that dog and cat owners can trust with the health of their pets by only producing products with healthy, safe, all natural ingredients.
At The Healthy Dog Co, it's all about giving your pet a healthy and happy life with All Natural Health, Happiness and Care Products.
Because Your Pet Deserves Better!
Shop our range of All Natural Healthcare Products for your Dog or Cat today!