Is Your Dog Shampoo Safe?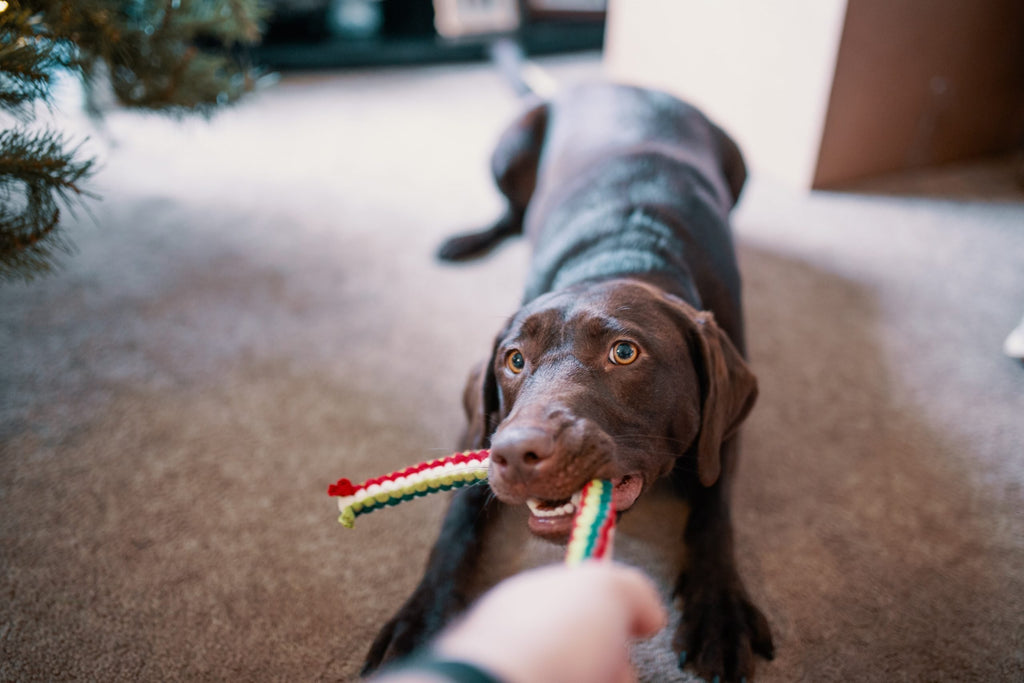 Maybe you've been shampooing your dog for years without ever thinking about this?
Or maybe you just don't know where to start on this issue?
Well, we're here to help!
Did You Know…
5% of all cancer cases in dogs are hereditary and the remaining 95% are caused by environmental factors.
Cancer is the primary cause of death in dogs over the age of two years.
Minimising our dogs' exposure to harmful environmental factors is critical.
Dog owners are beginning to understand the importance of feeding a natural, whole foods-based diet; they are also waking up to the dangers of vaccines as well as flea and tick treatments and other pesticides like heartworm drugs.
But grooming products are equally important.
What's so important about dog shampoo?
Did you know that your dog's largest organ is his skin and that it's responsible for protecting your dog's body against injury, disease, and damage?
Would you be surprised to learn that your dog's skin is a lot thinner and more sensitive than yours?
It's true. Your dog's epidermis (skin) is three to five cells thick while a human is at least 10 to 15 cells thick.
This means that they are a lot more susceptible to toxins and chemicals.
How do I tell that it's safe?
Here are some quick tips to tell if it is a safe shampoo…
Is it a natural shampoo?
Avoid all toxins, chemicals, parabens, GMOs, sulphates & synthetics.
Are the ingredients listed?
If the ingredients aren't listed on the bottle or the contents are vague, for example, it says "proprietary blend" or "naturally derived" leave it alone.
Is it very thick?
If it is it most probably means that it has a synthetic thickening agent in it and you should avoid it.
What colour is it?
Is it bright pink, blue, red, green or another suspicious colour? A true natural dog shampoo looks like vegetable cooking oil so it's very easy to tell the difference! Any dog shampoo with colour will most likely contain synthetic colour. If the manufacturer is willing to add that then they are probably willing to use other ingredients that you want to avoid as well.
It is fragranced with essential oil?
Essential oils are the most natural way to fragrance product. If a shampoo smells like candy floss or baby powder it is fragranced with chemicals that could be harmful to your dog.
What should I do?
Luckily we have the answer!
We have put a lot of time, effort and research into creating an All Natural Dog Shampoo that meets all of these criteria so that you know what you are putting on your dog is safe.
Introducing our… 6 in 1 All Natural Dog Shampoo
Not only is it the safest dog shampoo on the market. It is also designed to do everything that your dog needs, all packaged up into one shampoo using the power of natural ingredients.
Cleans Skin & Coat Thoroughly
Conditions The Hair To The Roots
Detangles Any Knots
Moisturises The Skin
Soothes Itchiness
Eliminates Smells & Germs
You can buy it right now on Amazon with Free Prime Shipping.
It has tons of 5 Star reviews and is helping dogs lead healthier, happier lives.
Check out our 6-in-1 Natural Non-Toxic Dog Shampoo HERE
About The Healthy Dog Co
The Healthy Dog Co's mission is to create products that dog and cat owners can trust with the health of their pets by only producing products with healthy, safe, all natural ingredients.
At The Healthy Dog Co, it's all about giving your pet a healthy and happy life with All Natural Health, Happiness and Care Products.
Because Your Pet Deserves Better!
Shop our range of All Natural Healthcare Products for your Dog or Cat today!