Dental Care for Dogs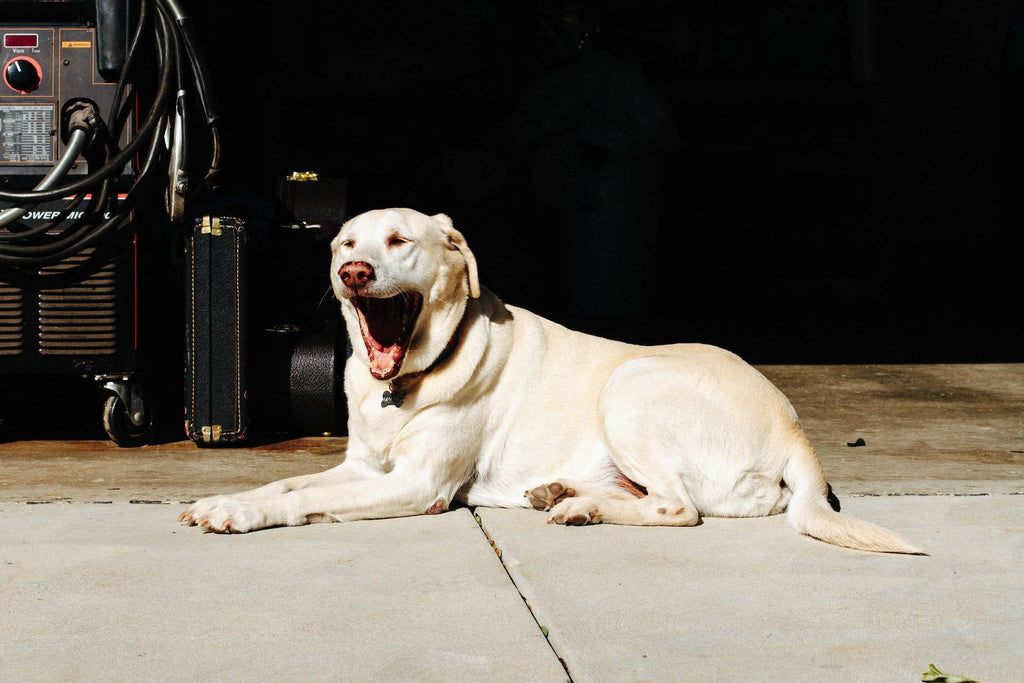 Has your dog ever overwhelmed you with his "doggy breath"?
It's pretty awful, huh?
His doggy breath is not his fault though.
It's your fault.
Actually, a dog's bad breath is a clue that something bad is happening in his mouth.
It's a sign of trouble
The problem might be small now, but if you ignore the problem, it isn't likely to just go away. It's much more likely to get worse and worse.
You love your dog!
I understand that. I love my dog the same way. He's my best friend, my confidant, and my companion. I want him to live a long, long time.
It's a well-known and accepted fact in veterinary circles that dogs that receive regular and adequate dental care simply live longer than dogs that don't.
There's even science to back up the fact that dogs that get good dental care live longer.
You're not likely to notice that your dog has a toothache even if you're really observant.
You'll probably finally notice when he's only chewing with one side of his mouth.
A dog's dental problems develop very slowly
You're really not likely to be aware of them until the problem is really, really bad.
Without regular dental care, most dogs will have infected stinky dog-breath mouths by the time they are six or seven years old.
Infections cause bacteria that are released into the bloodstream. It's not fatal, though.
A young dog's body is good at dealing with the bacteria. But it adds stress to the immune system.
Over time the bacteria load gets heavier, and as the dog ages, his immune system becomes less able to deal with the problem.
By the time he's eight or nine you have a old, failing dog with kidney disease, liver problems and no choice but removing his old rotten teeth.
Regular brushing and regular dental care can prevent these problems!
---
The Complete Guide to Having a Healthy Dog
Have you ever wondered if you are doing the best for your dog?
This guide should help you answer those questions and more, including...
13 Important Dog Nutrition Tips from Top Vets
14 Tips On How To Be The Best Pet Parent To Your Dog
10 Dangerous Foods For Dogs You May Not Know About​
The 25 Most Serious Dog Health Symptoms You Should Never Ignore
14 "Why Does My Dog Do That" Questions Finally Answered
AND AS AN EXTRA BONUS...
When you download out ebook you will join our exclusive discount club email list to get our brand new products at an amazing discount (75-90% off!) when we launch them.
Featured Products
---
About The Healthy Dog Co
The Healthy Dog Co's mission is to create products that dog and cat owners can trust with the health of their pets by only producing products with healthy, safe, all natural ingredients.
At The Healthy Dog Co, it's all about giving your pet a healthy and happy life with All Natural Health, Happiness and Care Products.
Because Your Pet Deserves Better!
Shop our range of All Natural Healthcare Products for your Dog or Cat today!